Monkey park
This is our third day in Nagano and I'm really glad now that we picked to stay here between Tokyo and Kyoto, two fairly busy cities with a lot of people and noise. It's so quiet here. I almost haven't really known what to do with myself. Matt has tried to settle into a routine of working 2 -3 hours in the morning and another 5 – 6 hours in the late afternoon/evening. That's just for now though, because he was able to secure night work. His next project can be done at any time, and there may be others that need to happen during US business hours. Last night he had a team call at 1 pm Central, which was 4 am here… so we're still trying to figure out a rhythm so that he feels like he knows when he's working, and when he can be done and hang out.
In the meantime while he's working (especially in the evenings) this little two horse town shuts down so I have to find ways to amuse myself. Movies are getting old pretty fast, and while the Japanese TV they have on in the background in the ryokan lobby is amusing (their commercials are WEIRD) I feel pretty useless if I spend too much time watching things. That's going to be a bigger thing to figure out this year: how to feel useful when technically, by all accounts, I am unemployed, not earning our family any income, and trying to create my own job description. Thankfully I am turning out to be pretty good at the whole travel planning thing which maximizes my last few years spent doing PM-type work, and I'm really enjoying taking photos and sharing them with you all in blogs and via WhatsApp. If you want to join that app by the way, that's how I'm able to send MMS messages…iMessage doesn't work for me as I had hoped it would.
But…that's probably another thought for another day since I want to keep this light hearted, and it's still a work in process, and I don't have to have it all figured out right now. I'm able to keep Matt company when he's off and find fun things to do together, and despite this being a quiet place, there are still some neat things to see. We wandered around yesterday in the midst of some pretty thick snow. It was gorgeous but not very conducive for taking photos.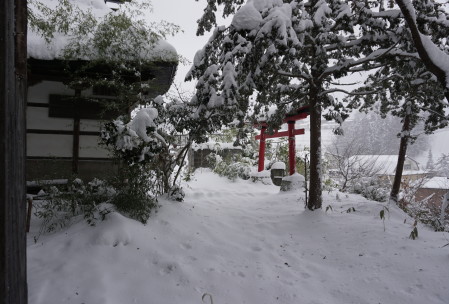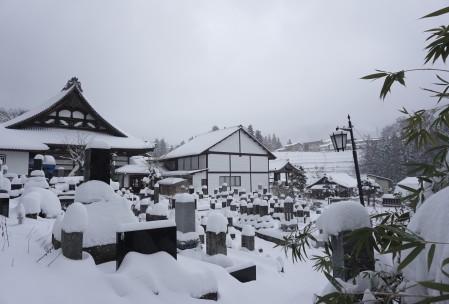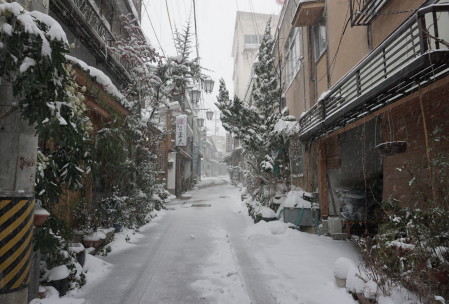 I'll share what we could see of the hot spring district. I also just want to say, I really love this whole hot drink vending machine idea and I am going to miss that a lot when we leave here. We are buying hot cocoa, royal milk tea and hot coffee kind of every day..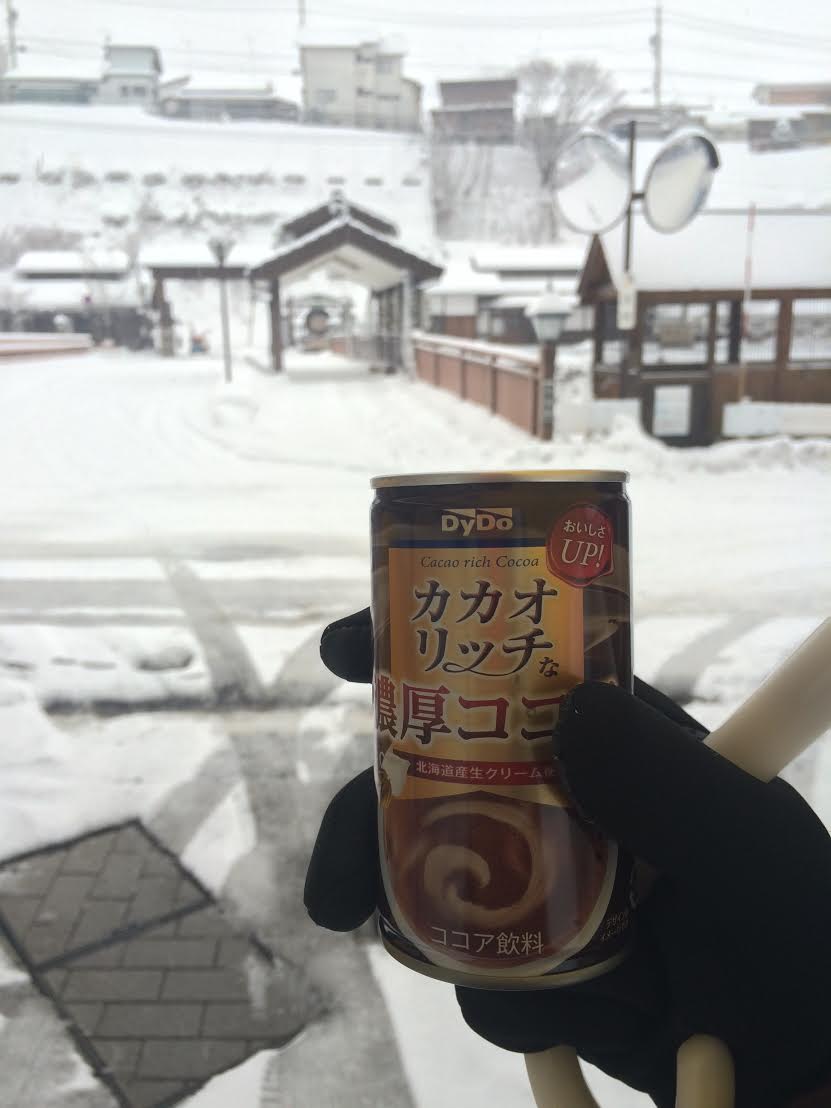 Today we caught a ride up to Snow Monkey park. I wasn't really sure if it'd be worth it but it definitely was. We rented boots, what ended up being a life and shoe saving decision since the 30 minute hike into the mountains and around the hot spring area would have been a disaster in our sneakers. We had to make overall shoe choices for our trip and most of it will be in hot weather.. but the trek up there was just stunning. Very hushed snowy forest scene, with snow hanging thick on the pine branches.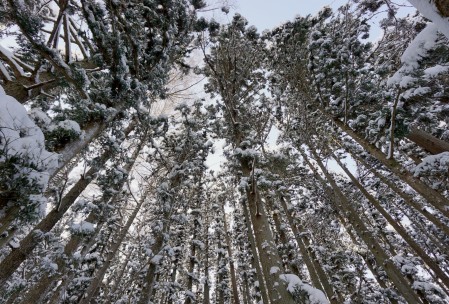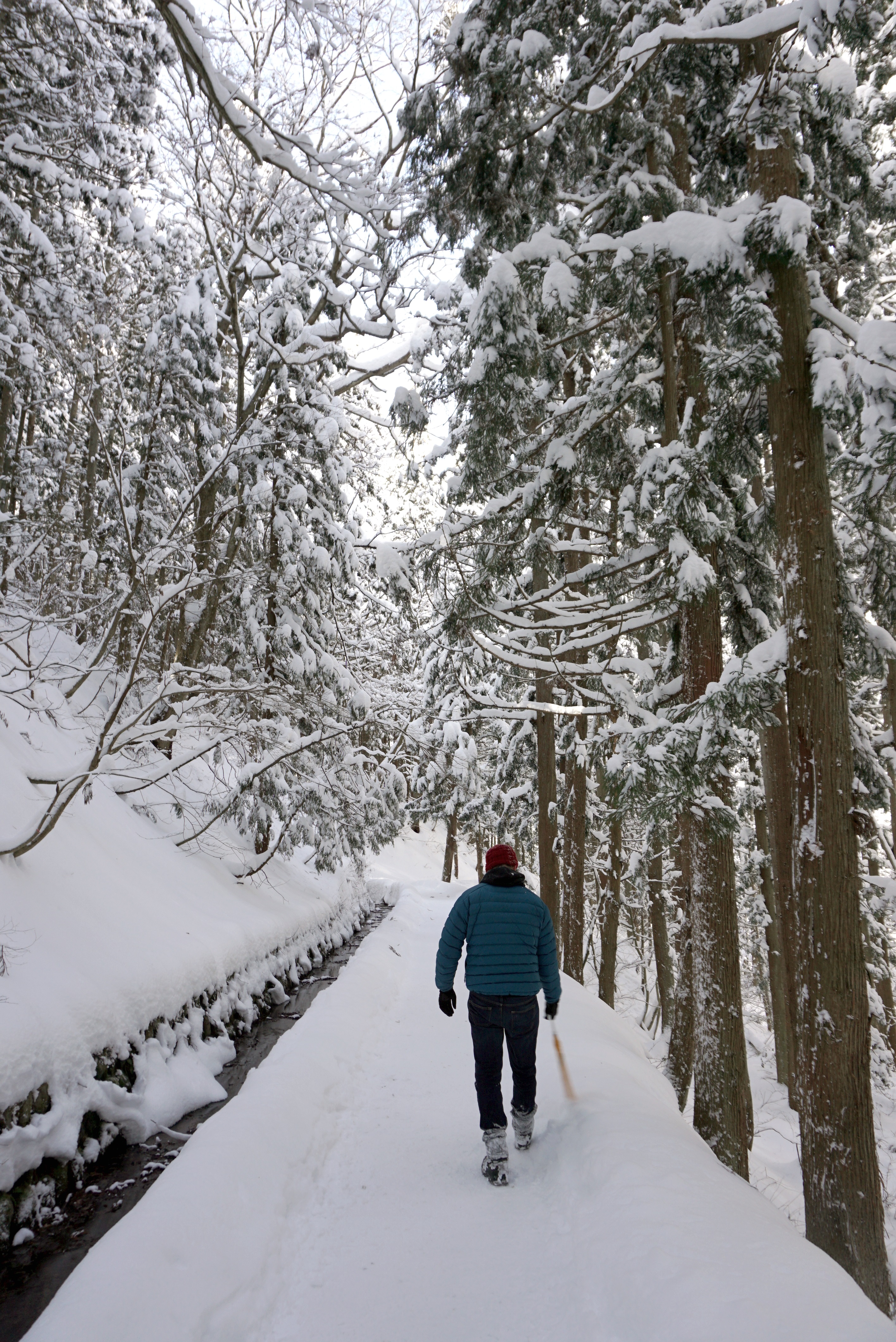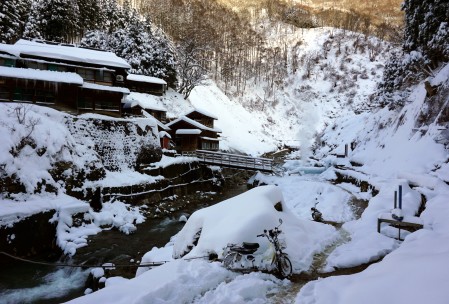 And at the end, the cutest monkeys you could ever imagine. They explained a lot about their behaviors and tribe mentality. The fathers don't have any attachment to their children, but the mothers are very nurturing for the first 1-2 years of their lives. Only certain monkeys are allowed to get into the springs and it's all determined by an internal pecking order. Their behaviors are so human that it's sweet and kind of surprising.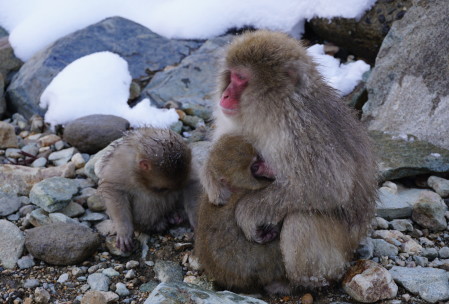 We were not allowed to touch or feed them, but they were comfortable enough with humans that they'd be a couple feet away, so I got some really incredible shots. These macaques come down from their sleeping spot for the night to soak in the hot springs for the day and groom one another.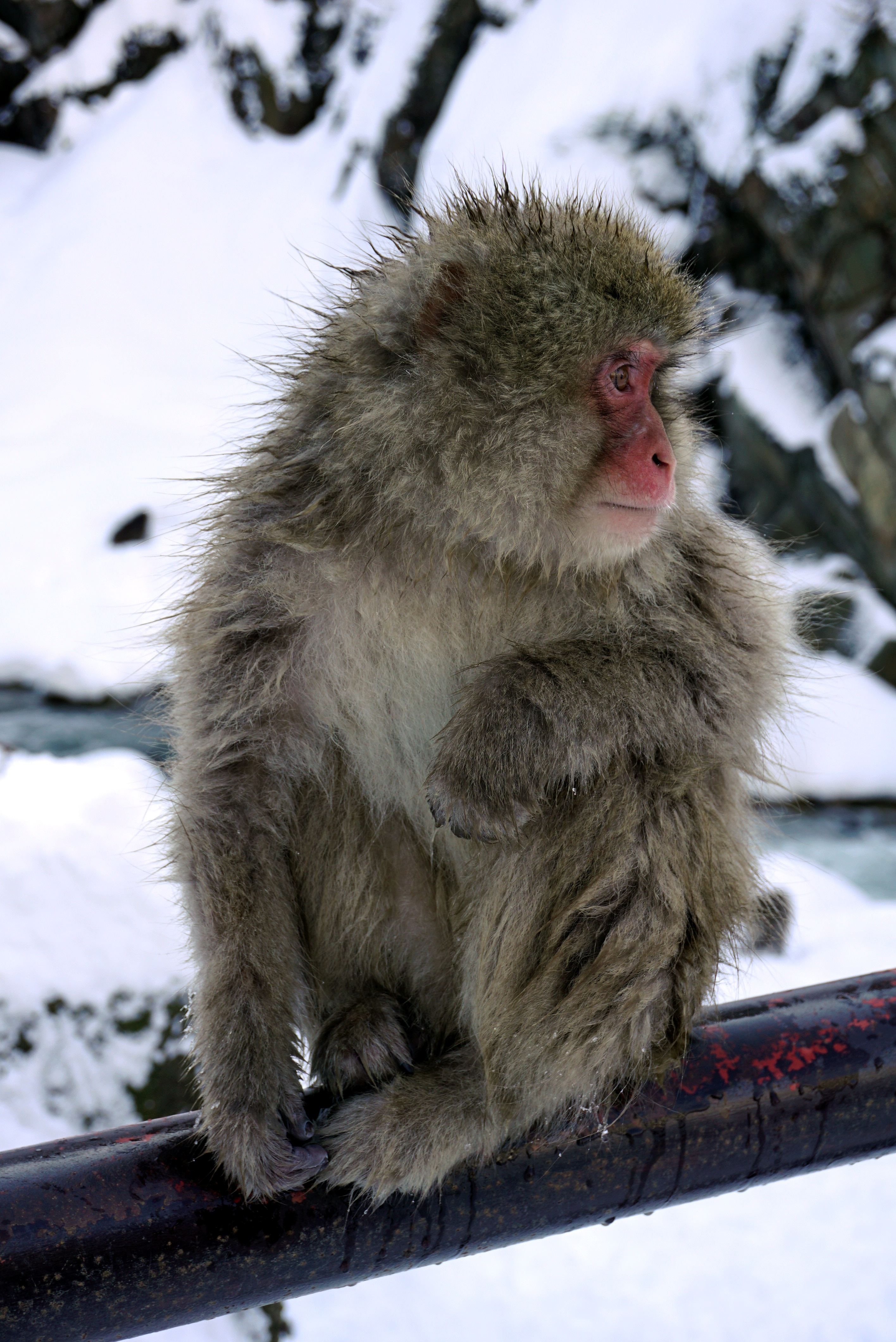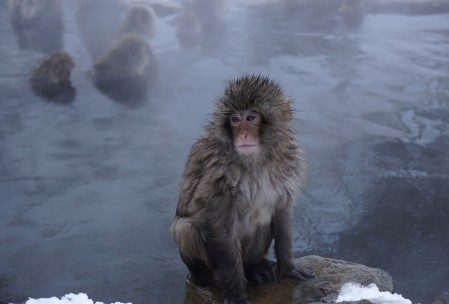 We had ramen afterwards (I had a local mushroom miso ramen and he had a spicy ramen which suited him), which was delicious and the perfect end to a cold hike. Yamanouchi is known for their crops of grapes which make wine, apples which make cider, interesting varieties of mushrooms, walnuts, peaches, and craft beers.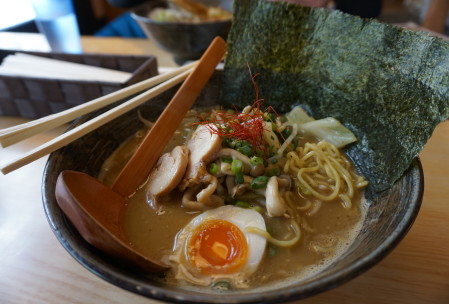 We talked about it and made the splurge decision to go skiing tomorrow. It's just for a half day since he'll still need to get some work in, but it's going to be pretty economical and far cheaper than we would pay to get out to Colorado normally. It's going to be in the same area that hosted the Winter Olympics back in 1998. I'm going to sound like such a hippie for saying this but the quality of the powder here is amazing, and it's been snowing quite a bit so it will be perfect to ski on I think. I've only been once and I'm not very good, but I'm really excited to go. We won't have this opportunity again on this trip since NZ, the Alps and the Andes are all going to be in the wrong season when we visit them. So it should be fun. Yay! We'll try to take some video of that tomorrow.
Categories: Japan