Paris and Versailles
September 19, 2016
Article
(no Missouri folks, it's not pronounced Ver-SAILS).
Hi! It's been a busy past couple weeks, and I'm writing this from Prague as we get ready to leave for Krakow. I'll be posting over the next few days some highlights of our travels across France and the Czech Republic.
When we left Brighton, we took the Chunnel across from London to Paris, where we stayed for five days with our friends Florianne and Romain. I met Flo back in Missouri, a year after I graduated university. She was teaching overseas as a French language assistant that year and we have been good friends since, seeing each other at least every other year since she left in 2008. My French abilities had sunk to an abysmal level, but thankfully were revived during my time in French-speaking Switzerland and made an admirable recovery in the week and a half I spent in France.
Romain is her very kind fiancé who also works in IT. They warmly welcomed us into their new and very posh (especially by Parisian standards, it's huge!) apartment in Montmartre.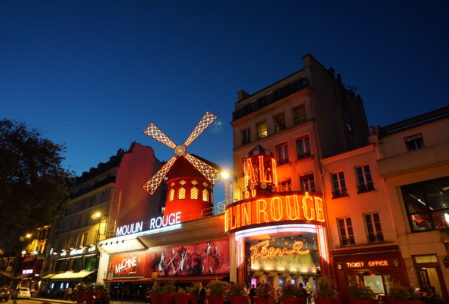 We were a 10 minute walk from the Moulin Rouge, and a slightly farther one from Sacré Cœur, the beautiful basilica on the only big hill in Paris. Flo told us that it was built starting in 1875 as a reminder to France about their need for divine expiation due to all their divisions and revolts. They *were* on their Third Republic by this point. Basically: "God doesn't want you to start a revolution anymore. Stop it." Well, it's breathtakingly beautiful, and definitely worth the walk up the hill. If you go at sunset, you can enjoy the twilight descending over Paris and have a cold one or glass of wine on the steps, as many people were doing when we visited.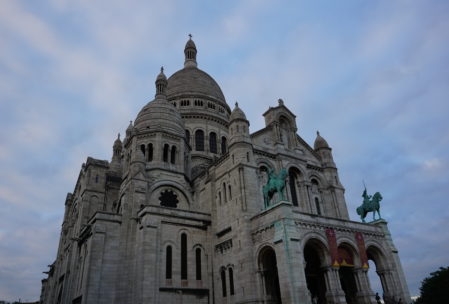 We took a half day to visit Versailles, which was an easy 40 minute trip outside the city. When we rounded the corner, Matt's first words were "Whoa…" It's quite imposing!
In Paris, I made it my mission to find canelés (from Bordeaux), kouign amanns (from Bretagne), and the best croissant and pain au chocolat in the city. David Lebovitz was of immense help in this search and if you're wanting suggestions on great places to eat, drink and snack, you need to check out his definitive list. The kouign amann are easy, as there are only a few places that make them, and they make a seriously insane one in miniature form at Maison Georges Larnicol. It's in the Quartier Latin, walking distance from St Michel Notre Dame, and they make them in about 10 different flavors. We tried several and while all of them are great, the salted caramel reigns supreme. Warm it up in a microwave for about 10 seconds.
The canelés were more difficult, as they need to really be consumed within 6 hours of making and tend to be rare, but surprisingly one of the better ones we had was from a boutique bakery in the upstairs of Paris Gare Saint Lazare train station.
Croissant and pain au chocolat, I can't say definitively, because they are so easy to find, so ridiculously cheap (about $1.20) and so varied. But Blé Sucré was really, really good. They had so many other tasty things that when I biked over there on a Sunday morning from our hotel, I was glad my bike had a basket because I ended up buying a whole bag full of goodies.
Flo and Romain invited us out to a picnic along a canal where hundreds of young people had gathered after 8 pm to share a meal or a bottle of wine. The weather was great while we were there and we'd gotten more and more used to eating dinner around 9 pm. Well, kind of used to it. I now get why they don't eat heavy meals that late. You don't feel so great when you do. We met up with their friends Claire and Charles, two Parisians who speak great English and were really kind.
After a week of keeping Flo and Romain up wayyy too late, we shared our last meal of raclette and said our farewells. Raclette is a ridiculously heavy, normally winter-y meal that consists of heating up raclette cheese in little pans inside a tabletop machine. You then pour the melted, bubbly cheese on top of a small boiled potato and eat it with charcuterie, such as cured sausage. Repeat. A woman who worked at a cheese shop would later tell me that to serve 4 people, you would require 1 kg of raclette cheese. Combine that with all the potatoes, meat and white wine you're consuming, and you can imagine how it makes you feel at the end of the meal. Think of this as a fondue party, but much more French.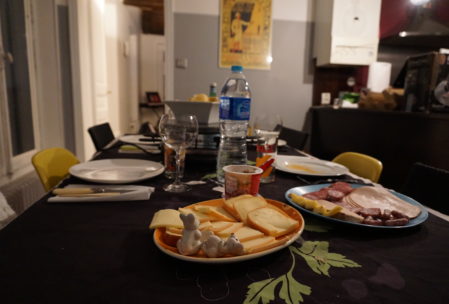 Matt and I met up with my parents last week in Paris, where they flew in from KC. It was the first time we'd seen them since leaving in January and it was wonderful to catch up. We did a quick 24 hours in Paris, showing them the Arc de Triomphe, St Michel Notre Dame cathedral, the exterior of the Louvre, a tour of the Seine at night for my mom's birthday and a lot of pastries.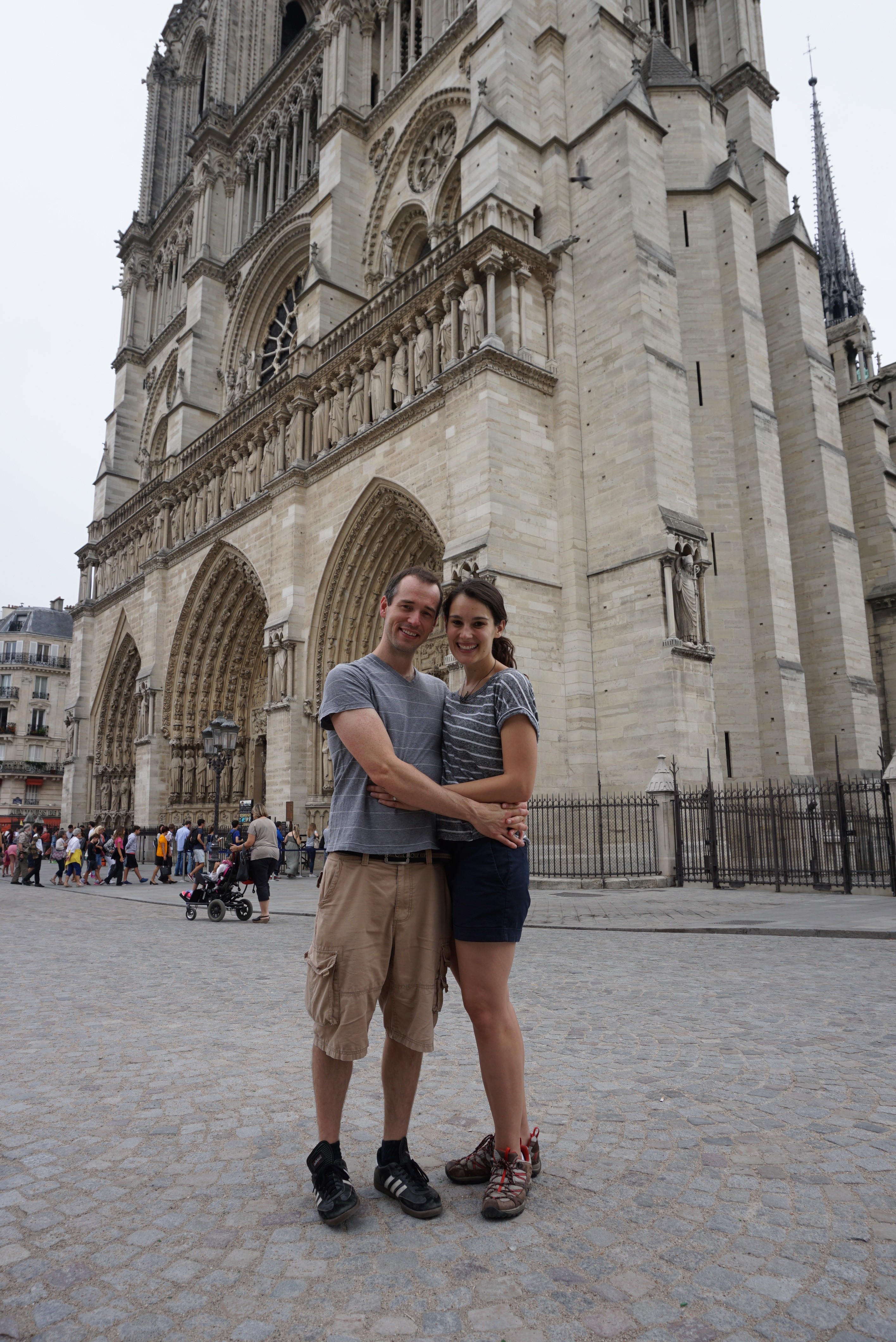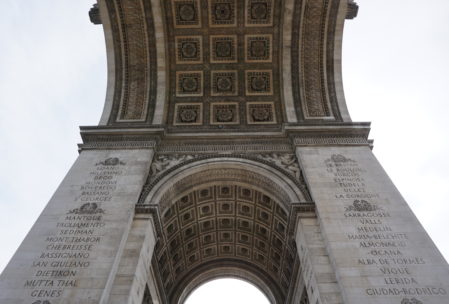 We then caught a train to Bayeux, Normandy. I'll post on that next! À bientôt, mes amis!
Categories: France