Prague: City of a Hundred Spires
September 30, 2016
Article
After three days in Strasbourg, we landed in Prague in the Czech Republic. It's a striking city with an incredible Old World charm due to the fact that it has over 1000 years of history mostly untouched despite two World Wars and occupation by the Soviets. It is much more affordable than cities in Western Europe, and the tourism industry is strong there. Outside of Paris, we encountered our largest tourist crowds in Prague. But when you visit it, you get why people go.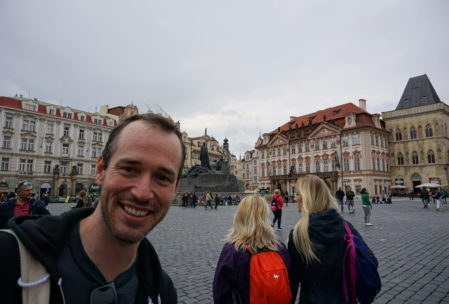 My dad had a Czech colleague, Jan, who was very kind to take us around and show us so much of the older history, as well as recount stories of what it was like to live under Communist oppression. His words: "everything was very grey". Most Western goods were sold on the black market, it was hard to find parts to replace in your appliances and cars so every man had to be handy, and propaganda about America regularly reinforced the idea that we were lazy slobs who don't value hard work. (You can learn more about this type of propaganda in the very interesting Communism Museum).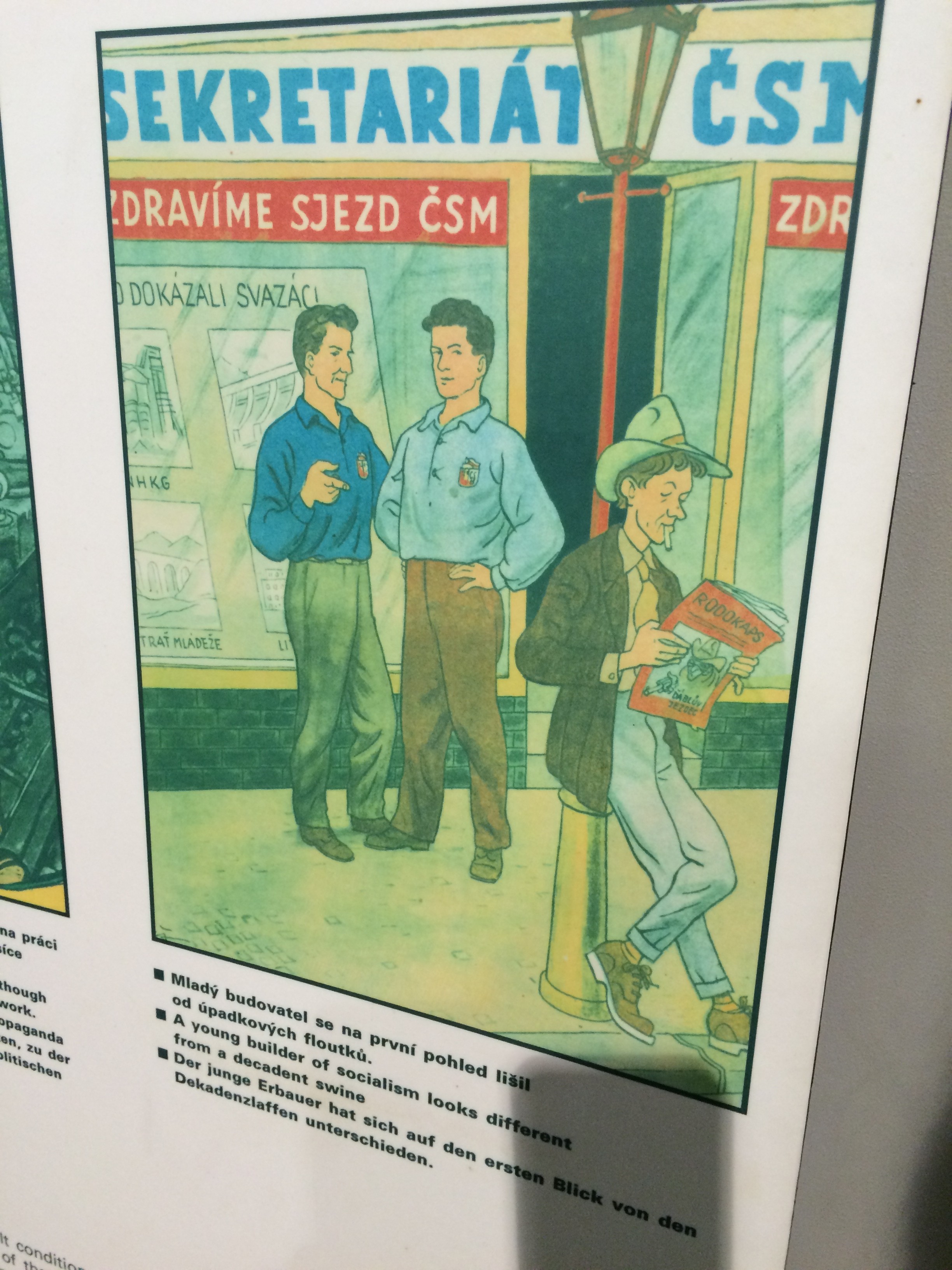 Jan took us to a really lovely restaurant in a boat on the river with a spectacular view at night of the Castle hill.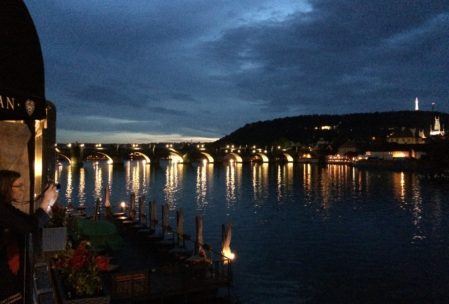 St Wenceslas Square has a lot of history to it, from markets in the 1300s, the independence of Czechoslovakia from the Austro-Hungarian empire being proclaimed in 1918, and the mass demonstrations that culminated in the Velvet Revolution and the fall of Communism in 1989. Now it's full of selfie-snapping tourists, but it's still worth a visit. Surprisingly, we found the most delightful restaurant there…I'm talking the kind where they have a guy dressed up as an old timey knight for pictures. But it ended up being great! Because turns out Czech food is delicious. More on that later, but seriously…suckling pig served with mustard, potatoes and sauerkraut? Sign me up. Anyways, when I was last there in the winter they had a Christmas Market going on. This time around it was some kind of other festival, but you could still get the same delicious trdelnik (chimney cakes), which are dough with toffee almonds wrapped around metal poles, spun slowly over coals and then the resulting baked cylinder is dipped in cinnamon and sugar. Once again, I ate so many of them.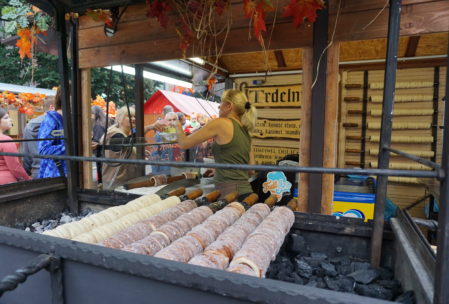 Prague is a fantastic place to visit if you like Art Nouveau. Many buildings are architected in this style, and you'll even find stained glass and murals designed by the great Czech artist Alphonse Mucha in various government buildings and the St Vitus Cathedral in Prague Castle.
Art Nouveau is one of my favorite styles because it's so easy on the eyes. And so is the official Mucha museum, which is small but has a terrific film about his life and work. He was an incredibly prodigious artist starting in last decade of the 19th century and his popularity exploded when he started designing posters for the French actress Sarah Bernhardt. You'll see his work everywhere for advertisement, but his true passion lay with giving his Slavic people a visual national heritage in a series of massive canvas paintings.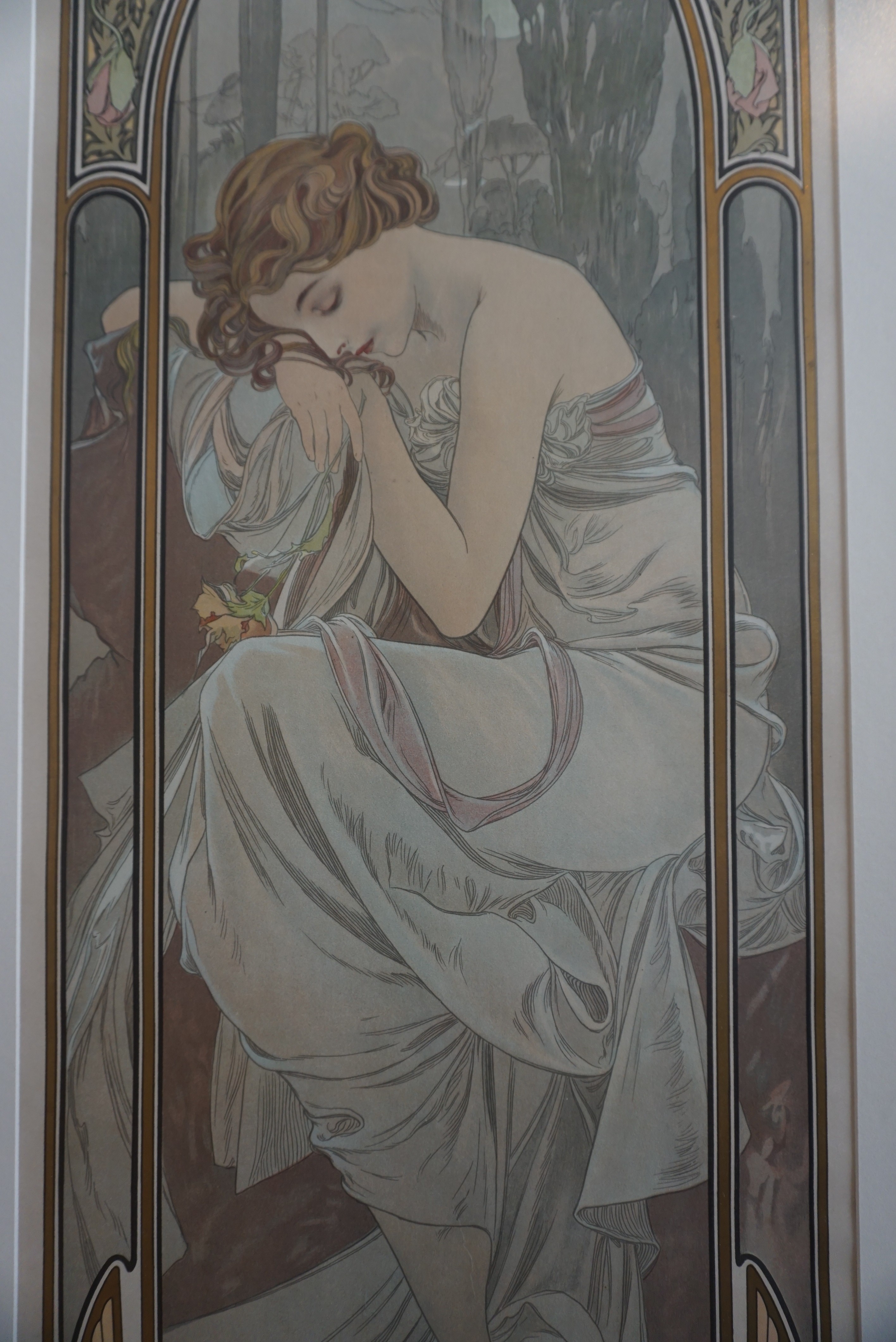 The food! Oh the food. I don't know how I missed it last time I was there. Either my friend Shanna and I were just trying to keep to a budget when we visited a few years ago, or else we weren't adventurous enough. Czech cuisine is at its core meat-and-potatoes food, but with the most delicious sauces, preparation, and slow cooking in the form of goulashes, stewed meats, dumplings, garlic soup, kolaches, sweet rolls with a core of sweet poppyseed paste, and a tender warm apple strudel. Also, Matt appreciated that the beer was cheaper than water and served in massive flagons. My favorite cafe is Cafe Louvre. While a bit tourist-y, it serves hot chocolate that is to die for: rich, decadently thick, and laden with whipped cream. Plus, kinda cool to dine where the likes of Albert Einstein and Franz Kafka used to chill.
The Charles Bridge is a feat of engineering that stretches 2000 feet over the Vltava River, is 16 feet wide, has 16 stone arches and was built in 1357. It's perfect for snapping shots of the vast expanse of Prague's old city as well as the massive hill that the Prague Castle sits atop. Every street we went through had cobblestone sidewalks, and after a hike up and down the hill my mom and I appreciated a quick Thai foot massage cleverly located near the base.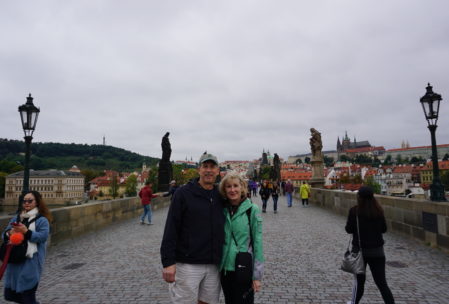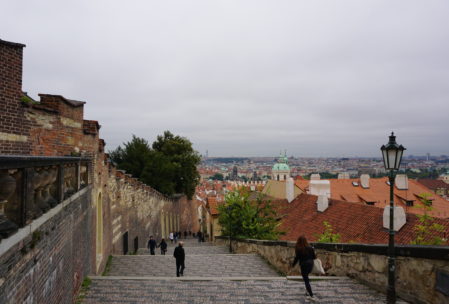 Narodni Divadlo, the National Theatre is a building we didn't have time to go inside, but the performances there start at around $4, because they believe that art should be for everyone. You'll get a seat in the literal nosebleeds, but you're in one of the most gorgeous theaters on Earth so who cares?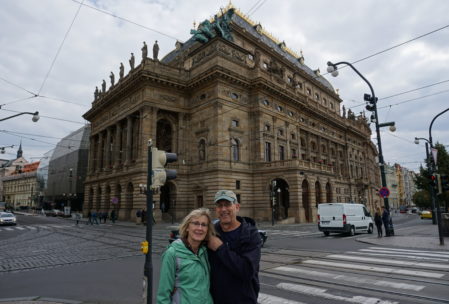 It was such a fun time with my parents and I'm really grateful for them going way outside their comfort zone to come see us. The fact that both Matt's and my parents got a chance to see us this year was a real honor, and something I know not everyone can do. We loved playing tour guide and making them feel (mostly) at ease…except for the time that Matt told my mom that rats were going to climb through her open window at night in Bayeux! haha
We can't wait to come home to our families in December!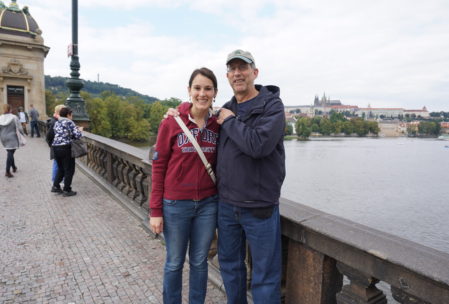 Categories: Czech Republic