Ready?
Are we ready? From a planning perspective, yes. I had my last day of work about 10 days ago, we successfully moved all of our earthly possessions to two 10'x10′ storage units on Friday, leaving only what we could fit in our backpacks.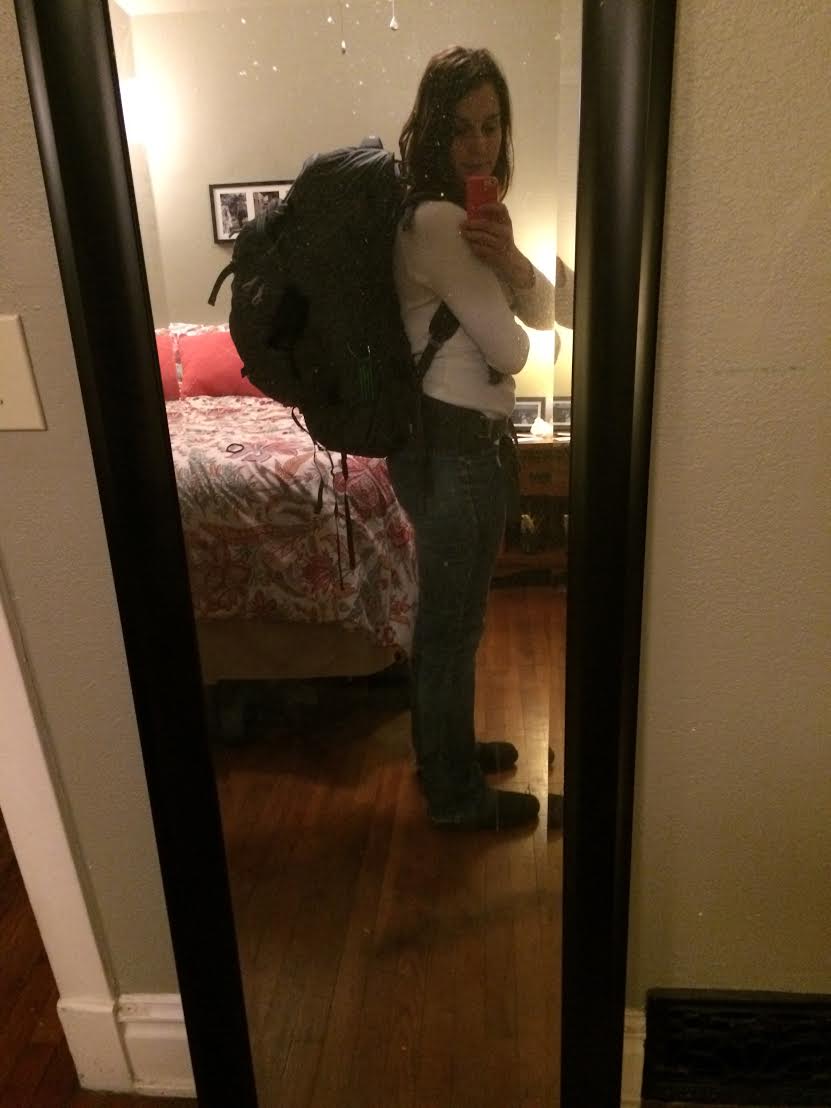 This is enough for about two weeks of clothing, considering all climates and seasons and weighs less than 30 lbs. It includes three pairs of shoes (one which we'll be wearing) and various toiletries, meds, hobbies, and cables/chargers/electronics. After becoming "homeless" we stayed with my parents for two nights and are now with Matt's parents, which gave me enough time to get over this very inconvenient sinus infection that came up. And we leave tomorrow. This whole "we could be gone for a year" thing is starting to hit as we say goodbye to the people and church and city we really love. But there's also a lot of excitement as we think about the many adventures we have planned so far in Japan, Malaysia and New Zealand, along with many other countries we don't know yet.
We can text normally due to how we are using Google Voice. I'll probably explain all of that in a future post in case any are wondering how to set it up for themselves (it's awesome for traveling). We'd love to keep in touch with friends and family back home, so don't hesitate to reach out!
Categories: United States