Strasbourg
September 27, 2016
Article
After a couple days in Bayeux, we took a bullet train to Strasbourg, on the opposite side of France and near the border of Germany. It's been annexed so many times between the two countries that they don't seem to know which they are, and that definitely is clear when you eat the food. It's hearty like German food, but refined like French. But the people there identify with being Alsatian first, and French second. Their language is a derivative of German and many people in Strasbourg speak Alsatian fluently, despite French being the official language in schools.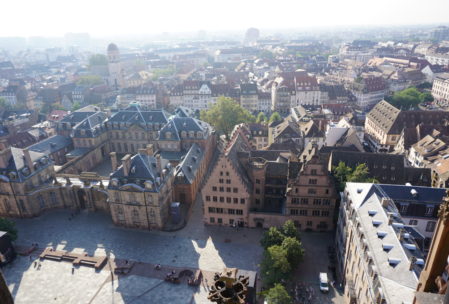 Strasbourg is a lovely city with the Ill River running through it and charming houses along either bank. It's well known for its Christmas Market in December, in the distinctly German style where you can wander around in the cold from wooden booth to wooden booth shopping for handmade toys, ornaments, and other treasures while drinking hot mulled wine and eating local festival snacks. Obviously too early for that in September, but we did get the Strasbourg visitors pass which allowed us entrance into a museum, 1/2 price off another, entrance into the Astronomical Clock, the Cathedral Tower, 1/2 day bike ride and a guided tour through the city by boat.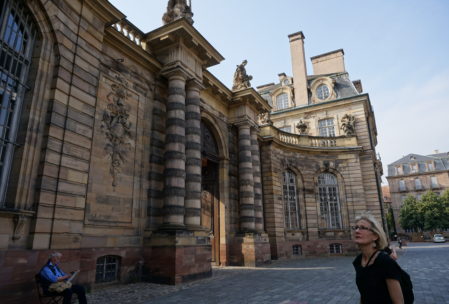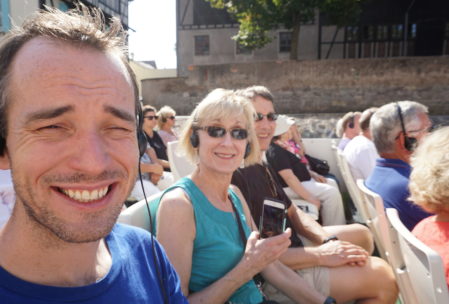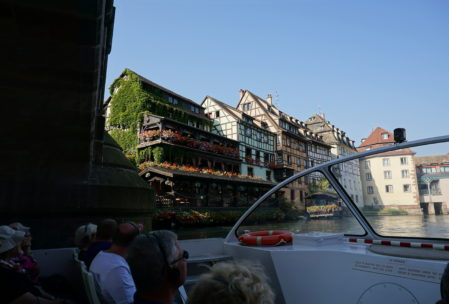 The views from the Cathedral Tower were incredible, and one of my favorite things that we did. This magnificent sandstone structure is one of the younger Gothic cathedrals, opened in 1439.
The area 'Petite France' along the river is charming and full of fun little shops and restaurants. We ate very well while we were here! One of my favorite foods, flammekuechen or tarte flambée is from Alsace. It's a very thin crust with cheese, bacon, onions and creme fraiche on top. It's oh so good. (pssst American friends, Trader Joe's does a pretty good version of this in the frozen section!) You can also get really solid sauerkrauts, mustards, beers, sausages and potato dishes laden with cream and cheese. Based on the amount of cyclists we saw, that must be the way they work it off.
And of course, since our AirBnB had a raclette in it, I had to introduce my family to the joys of eating raclette. Despite the fact that it was 85F outside (29C). Yum!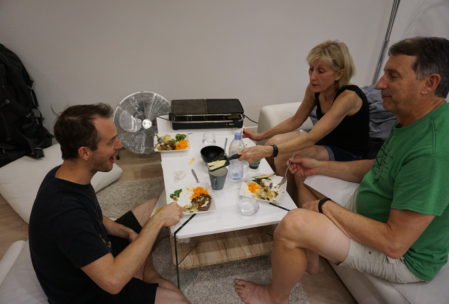 Categories: France