The national sport of Malaysia is probably eating.
We arrived in Kuala Lumpur, Malaysia on Friday evening. We'll here for 9 days total, a long time in one city but there's quite a bit to do here (and eat) so we'll have plenty to fill our time. We're staying near the popular Bukit Bintang neighborhood, where you're just as likely to run into a tourist or expat as you are a local. If you move past the waiters begging you to come inside their overpriced European and American pubs and restaurants, you can quickly arrive at places like Jalan Alor, where equally pushy hawkers compete to draw you into their open air eateries where the real food of Malaysia can be experienced.
Since arriving, we've eaten shawarma, real Malay and Indian crossover food like nasi lemak, roti canai, chicken mee goreng and curry mee, and Thai tom yum soup. The tagline of Malaysia's tourist industry is "Malaysia: Truly Asia" and I think it is. They have the descendants of Chinese immigrants living there alongside Malays, Thais, Indonesians, and Indians, and the food is like a melting pot of all of that and more. The awesome thing is due to the strong dollar and the fact that Malaysia is just cheaper than the US, our average meal (2 – 3 dishes, rice, two bottles of water) is $6. And this is probably one of the more expensive cities in Southeast Asia. We've been marveling at the prices, which makes it very easy to pass up the fish and chips pub around the corner because if you eat local, you eat CHEAP. The good news is, in case you're really concerned about our health, we've been here 4 days and have yet to get sick. We're taking reasonable precautions.
They're in full swing for Chinese New Year preparations here, and the excitement is palpable. It begins on Monday February 8th, and we'll be joining a friend and her family for it all. Everyone is preparing to make the trek to their hometown to be with their family, and all around there is red, which is the iconic color of the New Year.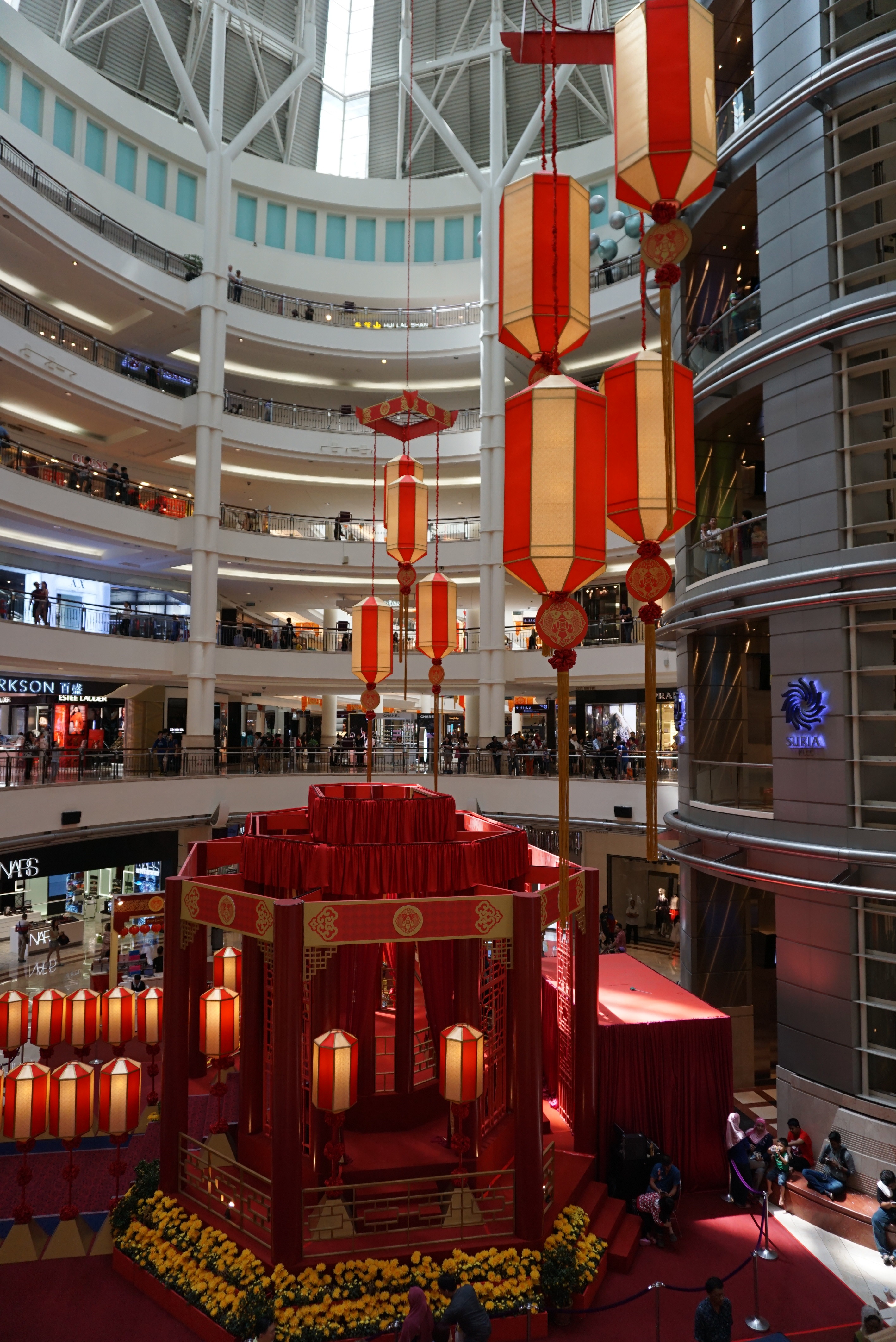 KL is a strange amalgam of old buildings, crumbling infrastructure and bright, shiny new everything.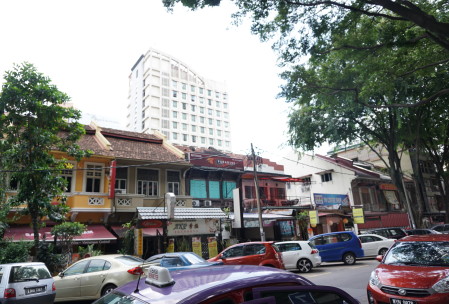 Their pride is the Petronas Twin Towers, once the tallest buildings in the world until 2004 when they were surpassed by a skyscraper in Taipei…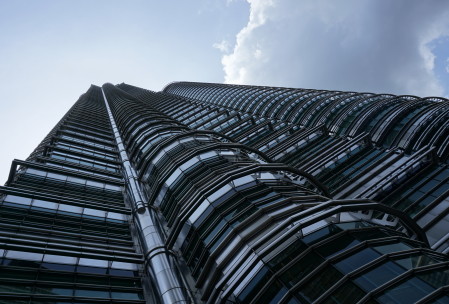 yet just down the street, near the TGI Fridays and boutique hotels you have a sketchy old mall with just a few stores still open. (To assuage fears about our safety – the risk of getting nabbed, raped, shot, stabbed, etc especially in the places we're going to is very low. The chances are much higher of just plain petty theft. We've countered that with some unobtrusive ways of carrying just a little cash to make us less of a target, and no one's tried to approach us. Just something you have to deal with in many foreign countries. The antidote is, don't be stupid.)
They're just developing everything so quickly. It creates a kind of charm once you get used to it, because the street vendors and markets make it feel more genuine than sterile glass structures and American chains. Which, by the way, our Uber driver didn't know Starbucks and McDonalds were American companies. They've marketed themselves that well, apparently.
Speaking of Uber, it is our savior here. The public transit system isn't as comprehensive as other places and with it being so darn hot, you want to get somewhere quickly. An average Uber ride costs between $1 – 2 and picks you up exactly where you want it, within 5 minutes of being called. They're ousting the corrupt taxis who claim they use meters, but I was told by a local that most of the meters run fast, and one tourist was told by a taxi driver that, after they'd already agreed on a fare, they'd have to pay more before the driver would open the trunk to let them get their luggage. Unless you have a local help you book your taxi, you'll probably get ripped off. Paying through the app with Uber makes it much simpler. I was happy to find out they have it in Bangkok now too.
We went to the Bird Park on Saturday which is a large free flight aviary, with very tall net ceilings that allow the birds to roam freely. It was beautiful and totally worth the admission because it made Matt really happy. I didn't realize how much he liked birds!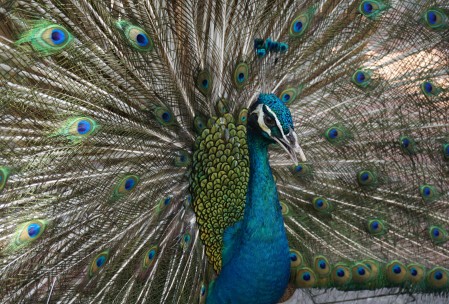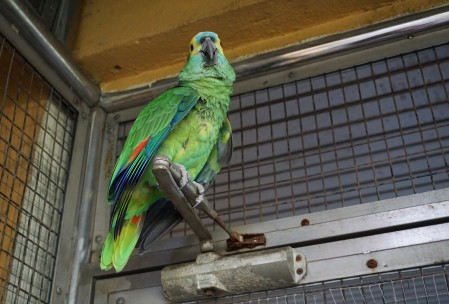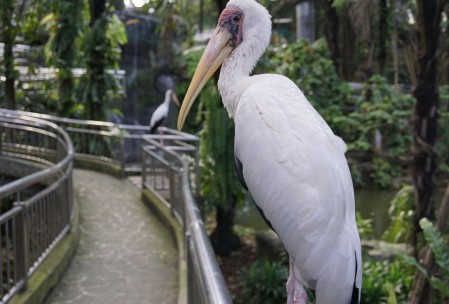 We've been invited to some local waterfalls with our AirBnB hosts tomorrow, and there's several interesting free things around here that are on our agenda. Anything that involves AC (because not everything does) is worth spending a few hours in, especially during the hottest part of the day. Also, we're eating a lot of ice cream. 🙂 Til next time!
Categories: Malaysia